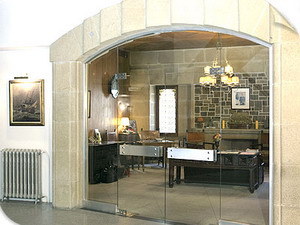 Founded in 1861 and located in the centre of Lugo (2000 year old city), with a very important roman wall which dates back to its Roman origin, the Mendez Nuñez Hotel has the privilege of being located in the historic and commercial centre of Lugo.

The Hotel has its own bar, living room with TV. We also offer special services for meetings such as reception area, notice boards, projectors, photocopier, videos, screens, pa system and paper flipchart. And at Almirante's exhibition hall exhibitions are held from time to time.
Breakfast service
Served at the bar situated on the sixth floor, you can choose between continental breakfast or cold Buffet.

Gastronomical offer
The meals will be served at the restaurants which are close the Hotel, they serve tasty and tourist menus and 'a la carta' for groups and individual reservations.

The Hotel is located near the 'tapas area' (zona de vinos) you can enjoy the typical galician food at every bar or restaurant.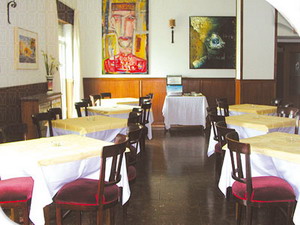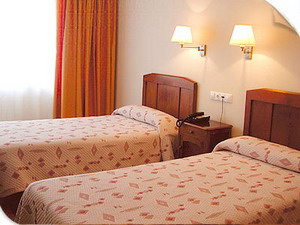 Guestrooms:
The Hotel has 70 rooms with private bathroom and TV, as well as suites and living rooms all of them modernized in 2004, giving them more services like air conditioning and internet.