3 Beautiful Locations To Socially Distance In Madrid, Spain
Return to Travel Articles
Madrid literally brims with museums, art galleries, shops, restaurants and more. However, these days, people tend to prefer outdoor activities, especially with Spain's climate. The city has many beautiful green spaces to visit, where people can stroll, relax, people watch or enjoy a picnic. Even celebrities can enjoy themselves in the fresh air. Here are three.
1. Real Jardín Botánico, 2 Plaza Murillo, Madrid
Real Jardín Botánico (Royal Botanic Garden) has been around for more than two centuries and covers 20 acres in the heart of Madrid. The park was founded by the royal decree of King Ferdinand IV and has been in its current location since 1781. The garden (pictured top and below) initially hosted 2,000 specimens received from all over the Iberian Peninsula by botanist and surgeon José Quer.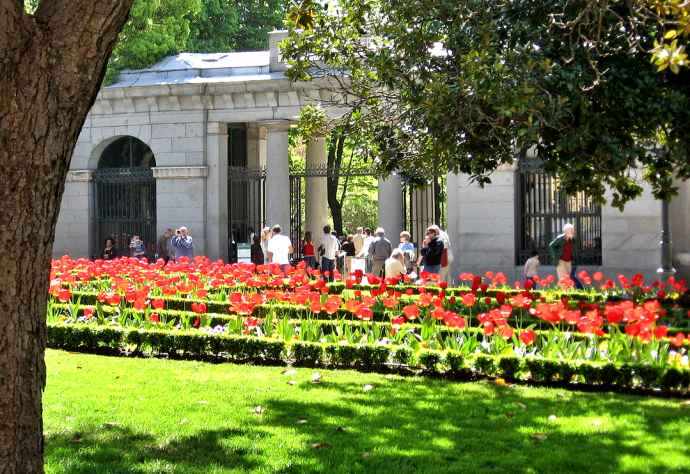 Photo by A. Barra/Wikimedia Commons
After incredibly surviving centuries of civil and international wars, the garden's collection has grown to more than 90,000 flowers and plants along with an estimated 1,500 trees. This doesn't count the herbarium which hosts a million specimens all on its own. Real Jardín Botánico is divided into seven outdoor gardens and five indoor greenhouses.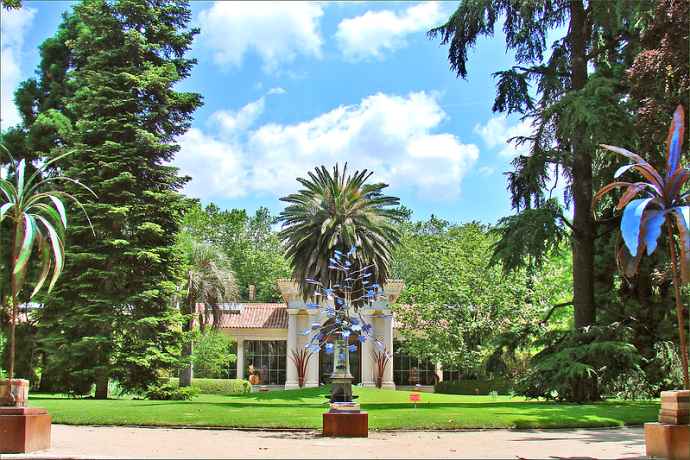 Photo by Jean-Pierre Dalbéra/Flickr
Each section of the garden is logically arranged by theme, nature of origin and content. Among these is the "Terraza de Cuadros," which features a Japanese garden and several box-edged plots filled with aromatic, medicinal and orchard-like plants around a fountain, as well as a romantic, period-accurate garden which echoes an English garden. Among the greenhouses, visitors can even experience a realistic desert environment.
2. Móstoles Planets Garden, 11 Calle Granada, Móstoles, Madrid
Located in Móstoles, a suburb of Madrid, the park was inaugurated in April 2003. A stroll the park allows you to walk among scaled-down sculptures of the planets in our solar system. The Móstoles Planets Garden is split into two parts – The Garden of the Spheres by Javier Mañero, which originally included sculptures of the solar system's eight planets, as well as the dwarf planet Pluto. The sculptures are spread around the Sun, represented in the garden by a cobbled circle, surrounded by quotes from astronomers, philosophers and scientists.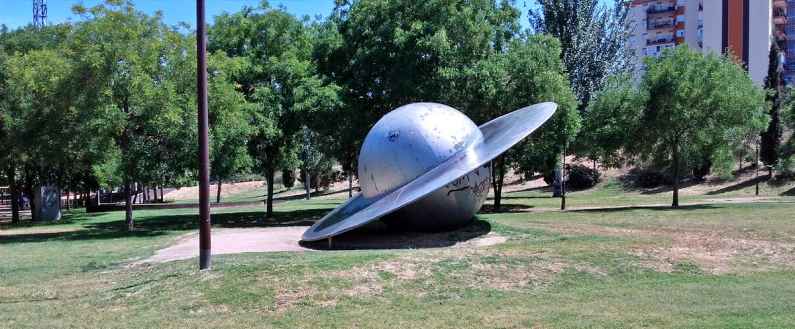 The second part is the Garden of the Writings, where the influence of the Sun's rays on the planets is represented by arcs and is also accompanied by texts from astronomers and scientists, including Copernicus, Galileo, Kepler, and Einstein. Plaques around the garden explain the function of the solar system and its relation to life on Earth.
3. Madrid's Walk of Fame, 14 Calle de Martín de los Heros, Madrid
Just like Hollywood, Madrid has a Walk of Fame (Paseo de la Fama), located near Plaza de España, in an area frequented by lovers of movies in the original versions. In the area, the Golem Cinema, Renoir and other Arthouse Cinemas show movies without translation. In the street is a series of stars embedded in the pavement and most moviegoers don't know the story behind this. In was in 2011 that the Spanish Film Academy decided to pay tribute to Spanish actors, actresses and filmmakers. As with Hollywood, they embedded stars in the pavement with the names of the most renowned.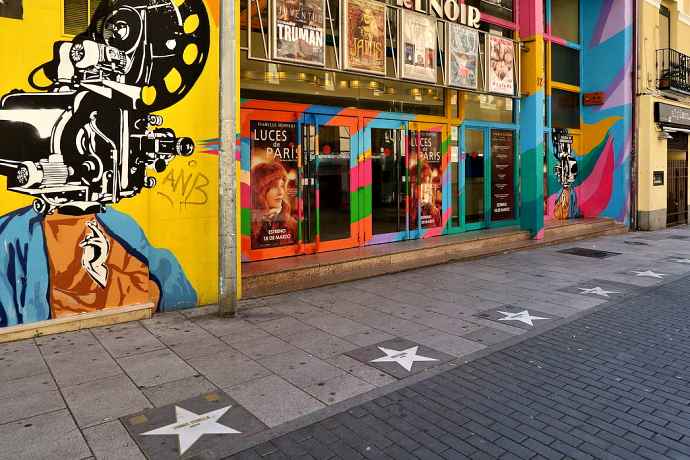 Photo by Malopez 21/Wikimedia Commons
25 stars were installed to commemorate the 25th anniversary of the founding of the Academy. Among the stars are big names in Spanish film history, including Luis Buñuel, Pedro Almodovar, Fernando Rey, Javier Bardem, Penelope Cruz and Antonio Banderas.
Enjoy exploring Madrid in the fresh air on your next Spanish holiday and take in these, and many other parks and beautiful sites.