Best Places To Stay In Tenerife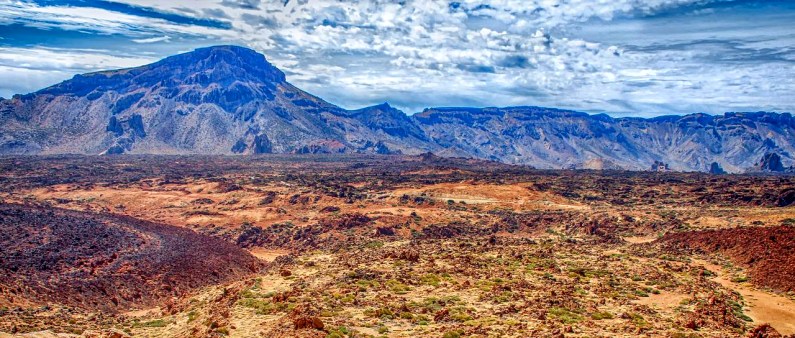 Return to Travel Articles
Tenerife is arguably the most popular island in the Canary Islands, attracting some six million visitors each year. The island has a fascinating diversity with its lively port towns and traditional villages. While many flock to the south of the island for its all-inclusive resorts, idyllic beaches and lively nightlife, the north offers a cooler experience. Meanwhile, the list of activities on Tenerife includes lazing on the beaches, exploring the volcanic landscapes, shopping at designer shops, browsing the museums and art galleries, hiking the tropical forest and partying the night away. Its remarkable diversity also offers a choice of where to stay when visiting this Canary Island - read on to find out more.
Best Places to Stay in North Tenerife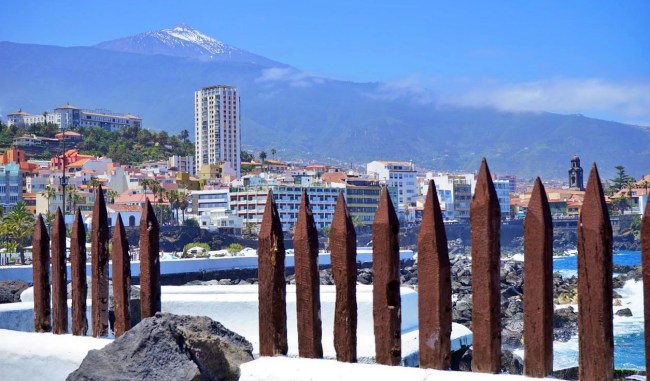 The north coast of Tenerife varies from the sun-baked south coast with its all-inclusive resorts and lively nightlife. Here, there is more diversity in the landscape with more likelihood of unexpected rain. While the weather is also a bit cooler, there is plenty of sun, too. What makes the north coast truly fascinating is that the individual towns have their own microclimates. You might encounter rain in one town, while experiencing brilliant sunshine in the next.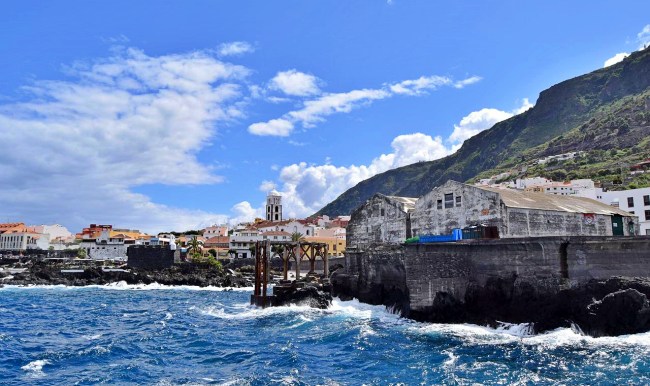 When exploring the best places to stay in the north, Puerto de la Cruz is a great option. Here, you can choose a beachfront hotel or be more independent in a traditional holiday rental in Tenerife. This cultured town lies close to the beaches, while spreading up on the hillside. Meanwhile, La Orotava is probably one of the island's most attractive towns. Here, visitors can explore its winding cobbled streets, traditional architecture, and a sense of history. For a true Canarian experience, head further west to Garachico, with its stunning collection of well-preserved Canarian architecture.
Best Places to Stay in South Tenerife
The southern coast of Tenerife is well known for its idyllic sandy beaches, lining mucn of its coastline. Here, the weather is warm and sunny all year round, making it ideal for fun on the beach and all the major water sports. Day trips out into the countryside reveals beautiful landscapes, while the kids can have fun at a theme park.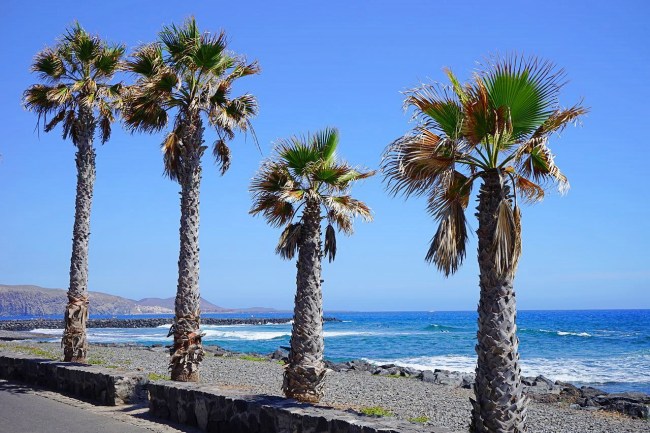 One of the best places to be in the south is Playa de las Americas, located between Adeje and Arona. Its beachfront is lined with restaurants, bars, cafes and nightclubs. Meanwhile, in the day time relaxing on the beach or taking a diving or surfing lesson is a great option.
Costa Adeje is another popular resort town, with many shops and boutiques and a range of luxury hotels and resorts. Here, taking a boat trip out on the waves reveals whales and dolphins. However, for family fun head to the Siam Water Park, that offers artificial wave pools and an exciting 28 m (92 ft) vertical water slide. Meanwhile the little ones can have fun in the children's area, or watching the sea lions.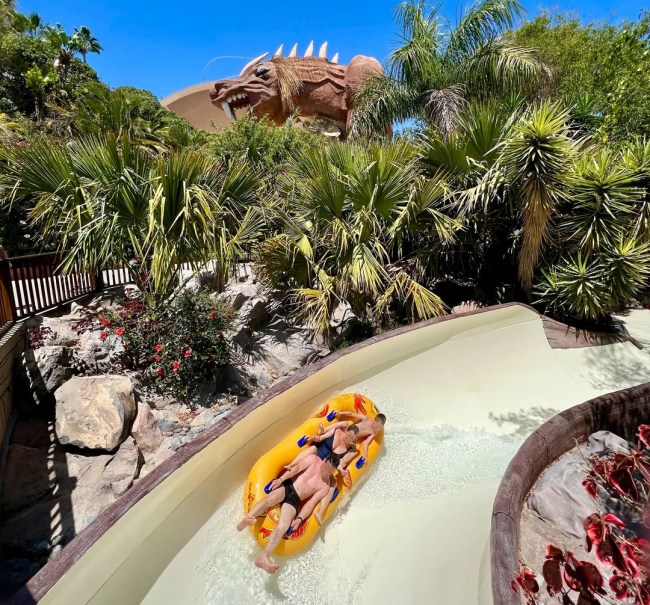 [Image @siampark/Instagram]
Aqualand water park features a dolphinarium, as well as a selection or slides and rides for an adrenaline rush. For animal lovers, Jungle Park is the perfect place to spend the day with its exotic bird shows and the pumas and jaguars living in the park.
For a more peaceful experience, head to Los Cristianos with its gorgeous beaches and year-round swimming. The town is backed La Montana de Chayofita and La Montana de Guaza making for beautiful landscapes. Meanwhite, for beach-lovers, Playa de Los Cristianos and Los Tarajales are hugely popular with visitors. Moreover, the port of Los Cristianos is located right at the beach where visitors can take a boat trip to the other Canary Islands.
Best Places to stay in Tenerife for Young Adults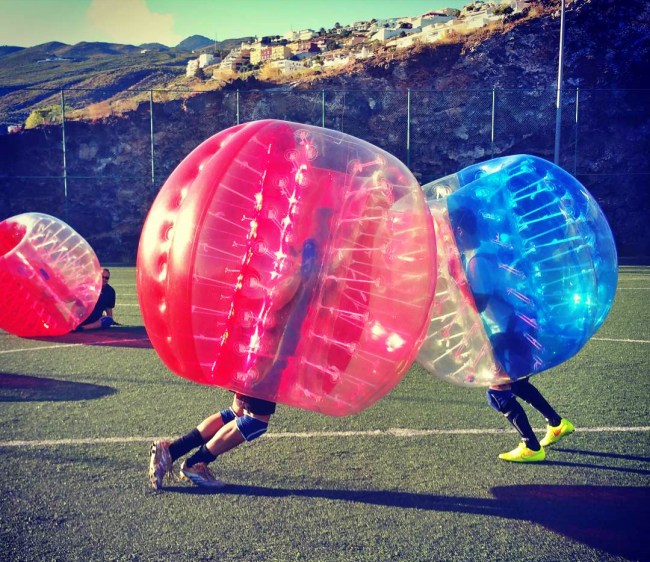 [Bubble Soccer Tenerife Image @futbolburbujatenerife/Instagram]
Santa Cruz de Tenerife is a great location for young adults, with plenty of fun activities available. One particular fun sport is Bubble Soccer Tenerife. What makes this version of soccer so different is that the players wear a huge bubble, allowing them to fall and bounce around during the game. Bubble soccer is also a great team activity, playing with teammates and moving to the music. Staying in Santa Cruz, Karting Club Tenerife is a fun activity for all ages, taking to the track while trying to beat your friends to the winning line..
Meanwhile, fans of the Vikings TV series will truly enjoy Viking Tenerife Ragnarok in Los Cristianos. Here, young adults get to ride on a Drakkar, built by local entrepreneurs, and manned by guides dressed like ancient Vikings. Passengers can enjoy fascinating stories about the Vikings, while heading around the coast.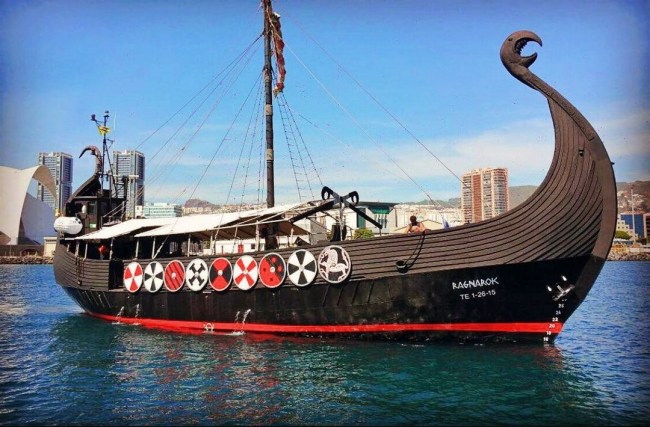 Viking Tenerife Ragnarok [Image @vikingteneriferagnarok/Instagram]
Best Places to stay in Tenerife for Nightlife
Costa Adeje is the place to be for lively nightlife in Tenerife, including Marinha Beach Club and Disco. Set on the beach, the club offers delicious food and great music. Meanwhile, Achaman Discopub also offers its patrons great meals and cocktails before hitting the dance floor all night, moving to the sounds of famous DJs. For something different, Achaman Disco Pub also offers free salsa lessons, to the sound of Latin rhythms. For older folks, the club occasionally offers senior nights, where they can enjoy the sounds and also dance the night away..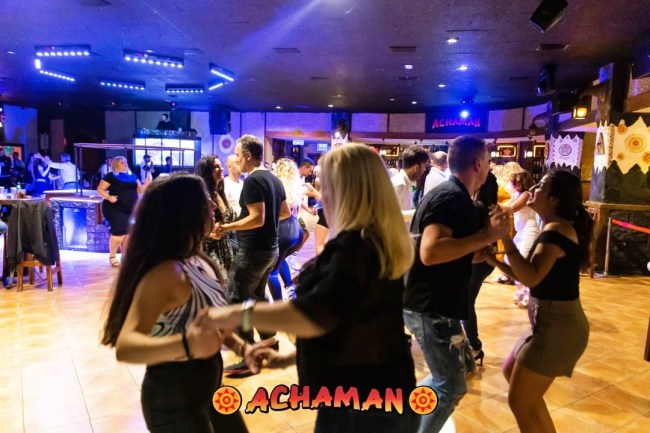 Achaman Discopub, Costa Adeje [Image @achamandiscopub/Instagram]
Also in town is Tenerife's famous comedy drag and dinner show at Music Hall Tavern. Enjoy a night of music, while tucking into a three-course dinner and drinks. Then enjoy Miss Shona and her glitzy girls as they perform a truly fun show. Meanwhile, Ole Flamenco close by offers all the excitement, music and dance of the famous Spanish flamenco. The tradition dates as far back as the 18th century, where female dancers wear polka dot dresses with ruffles while showing off their skill. This truly makes for an exciting evening for all.
Alternatively, enjoy an evening of relaxation on the rooftop at the trendy Los Olivos resort. After a day in the sun, this is the perfect place to cool down with a delicious cocktail, with magnificent views of the Tenerife sunset.
Experience Tenerife in the Spanish Canary Islands this summer. This truly exciting venue has something to offer everyone in its many towns..