Spend a luxurious time in Marbella on the Costa del Sol in Spain
Return to Travel Articles
Marbella is a striking and beautiful resort town, nestled on the Costa del Sol in Andalucía, southern Spain. Backed by the Sierra Blanca Mountains and lined by 27 km of sandy Mediterranean beaches, Marbella offers the best in shopping, dining, entertainment, as well as luxurious hotels and vacation rental villas. Here we take a brief look at all of the best aspects of this coastal resort town.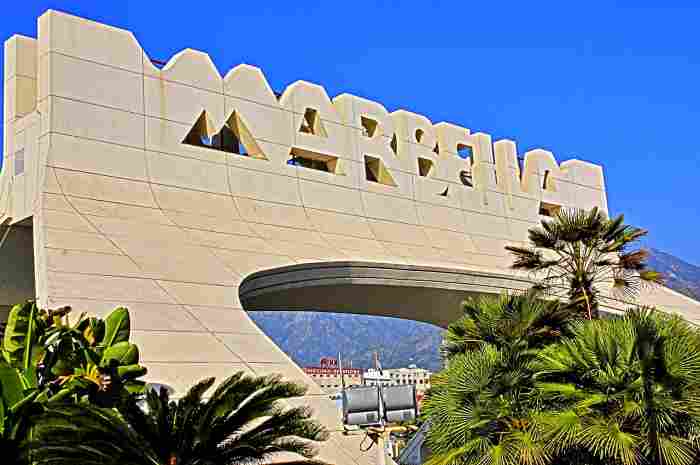 Life's a beach in Marbella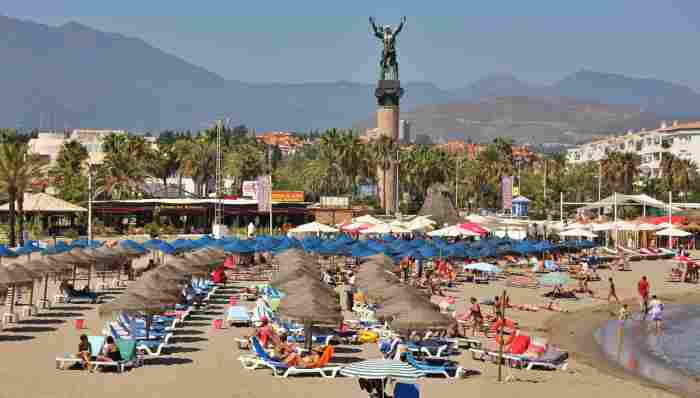 Marbella boasts around 27 km of well-kept sandy beaches, backed by palm trees and a promenade, perfect for a relaxing stroll in the fresh air. The beaches stretch from Guadalmina to Cabopino and cater to all tastes, including family fun, backed by chiringuitos serving the best catch-of-the-day fish and offering toilet facilities, thatched parasols and sun beds for a day of comfort in the sun.
Marbella is accommodating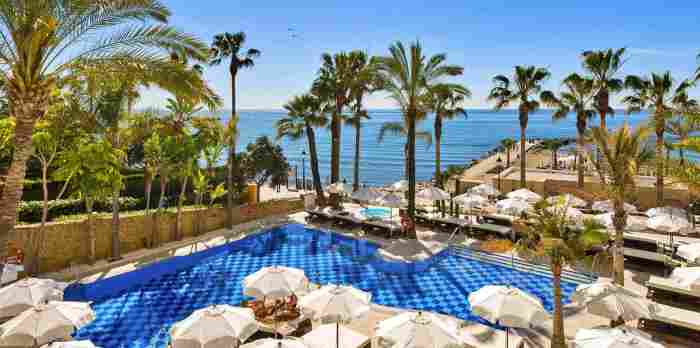 Image: Amare Beach Hotel Marbella/Booking.com
Whether staying in the town itself, on the beach or in posh Puerto Banus, one important aspect of a luxury holiday in Marbella is the town's accommodation. Here, you can choose from a luxurious beach resort or a five-star hotel nestled on the best golf courses.
Alternatively choose from the best luxurious holiday rental villas and penthouse apartments overlooking the beach. Each comes with all the necessary comforts for a perfect stay on the Costa del Sol.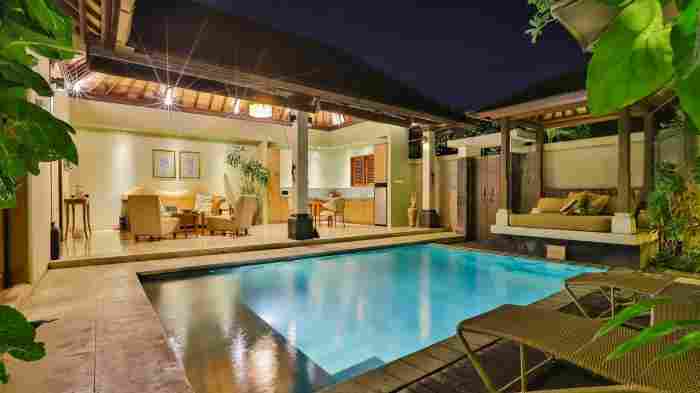 Dining in Marbella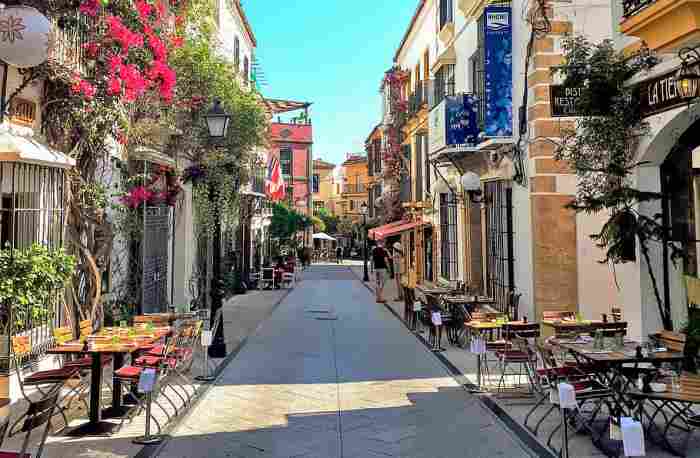 Marbella offers an astounding range of restaurants, cafes, tapas bars, flamenco bars and beachside dining. Here, you can enjoy local specialities, as well as food from around the world, including Italian, French, Thai, Chinese, Mexican, Hawaiian and more.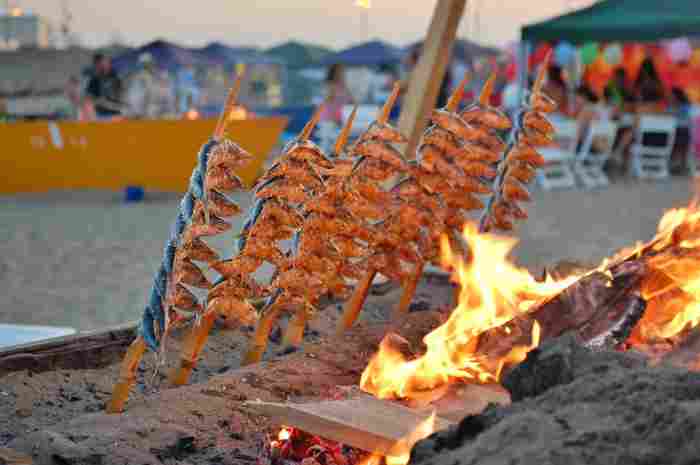 Dine in the quaint Old Town of Marbella, while enjoying a spectacular flamenco display, enjoy the freshest fish at the beach or with a view of an exquisitely manicured golf course. Alternatively, head to Puerto Banus for sumptuous dining with views over luxurious yachts. The choice is quite simply yours.
Mingle with the stars in Puerto Banus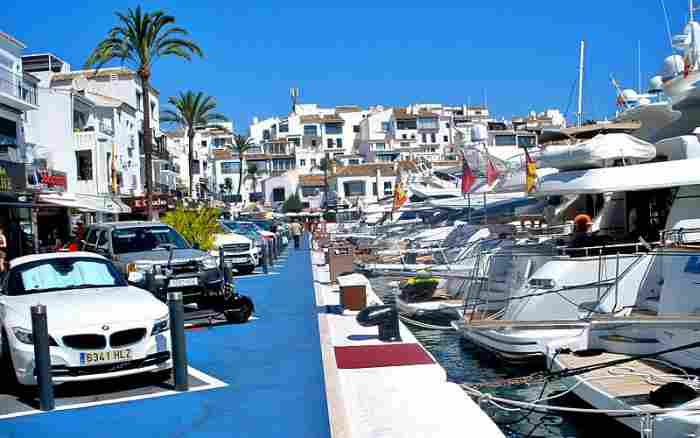 [Image Wikimedia Commons]
Puerto Banus, or Puerto Jose Banus to give it its full name is a luxurious marina, nestled in the Nueva Andalucía area to the south of Marbella. Enjoy a unique, high-end shopping experience, dine in the best restaurants or gaze at the beautiful yachts.
Keep an eye out, and a camera handy, as often local and international celebrities can be spotted, strolling in the marina, or dining in the best restaurants.
Marbella is entertaining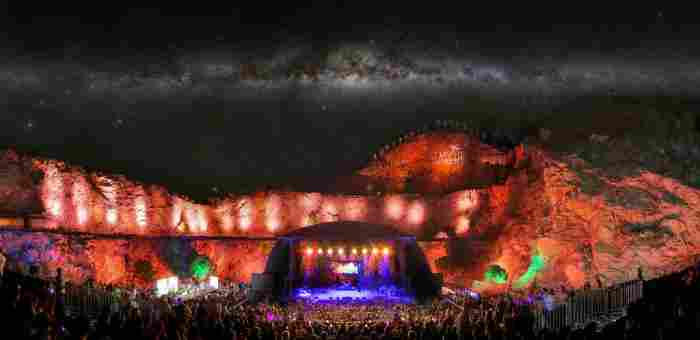 [Image Starlite Catalana Occidente]
Speaking of celebrities, Starlite Catalana Occidente is said to be the best boutique festival in Europe. The festival has seen a constellation of stars, including Elton John, Enrique Iglesius, Lionel Richie, Andrea Bocelli, Ricky Martin, Pet Shop Boys, Placido Domingo, Sting, David Bisbal, Tom Jones and many more.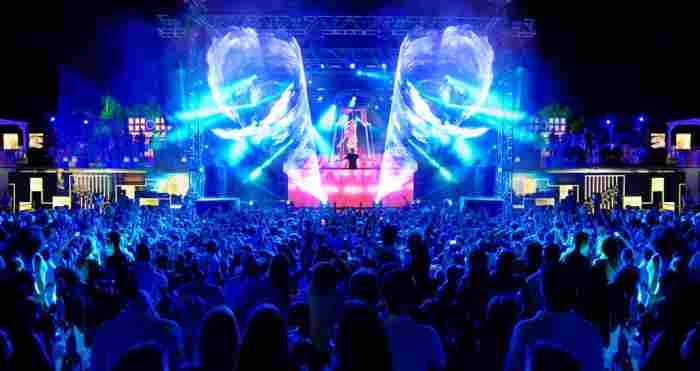 [Image Starlite Catalana Occidente]
However, Starlite isn't only about music, as it also offers gastronomic delights in a summer terrace environment at the gourmet restaurants on site. Patrons can also book a table in the Sessions area to enjoy the after parties on offer after the show.
Make a plan to spend some luxurious and enjoyable time in Marbella on the Costa del Sol in southern Spain, taking in all the attractions this famous beach resort has to offer.