How to Plan Your European Adventure
Return to Travel Articles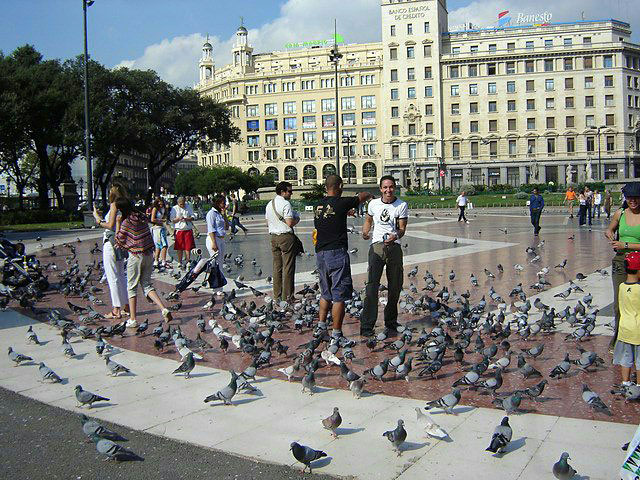 Everyone should go on a European adventure at least once in their lives. Whether you're from the Europe area or overseas, a little planning can go a long way to creating a plan that's both exciting and affordable. It doesn't take a connoisseur to make a trip that's perfect for you and your travel companions. When working on your budget or setting your schedule, get a few things hammered out before you hit the road. Here are a few suggestions on how to plan out a European trip that will make your friends and family envious.
Fees – There are a lot of different fees that will pop up on your travels if you're not fully prepared for them. Your bank may have international service fees for transactions done outside your home country or extra ATM and currency exchange fees. Your cell phone can charge you a ridiculous amount of fees for roaming if you're not careful (you may want to look into plans like Mobi-data that are great specifically for people who travel internationally). Save a bit of extra money as a 'Just In Case' fund so you won't be completely out of luck if you forget to account for something.


Transportation – What's the most affordable and efficient way for you to get around? Your best bet if you're traveling Europe is probably to go by train, as long as you have plenty of time to get from one destination to another. For the cheapest fares check out Travelocity and do a side-by-side comparison of the different options there are. If you're in a hurry you can also go by plane but you're likely to be spending more money going about it that way. Book your travel first so you can get a rough outline of the places you hope to hit and how much time you have at each city.


Stays – If you're looking for places to stay, you can do the traditional search of hotels and hostels near your preferred form of transportation or you can try something a bit more exciting. Couch Surfing has become a huge success in recent years with websites set up to help you find a hospitable guest for a night or two while you're in town, often free of charge. Choose a site that does background checks on the people who enlist their services so that you can guarantee you're safe and don't try this on your own. But couch surfing is a great alternative for those who only need a sofa or an air mattress to make themselves at home.
The key to having a successful trip through Europe is planning. Although not everything will go according to plan, sitting down and mapping out the skeletons of your journey (where you're going, how you'll get there, how long you'll stay) will help tremendously. If you're the type of person that likes to do things on the fly, be warned that things are very different in another country and be sure that you are at least prepared for the worst situations possible.