La Cala de Mijas: A welcome stop on your Costa del Sol tour
Just off the coastal highway between Fuengirola and Marbella lies La Cala de Mijas. Originally a tiny, traditional fishing village, La Cala (as it is known for short) has grown up to become a popular tourist destination. The village is close to all the major attractions of the Costa del Sol, including its famous animal parks.
What does this lovely village have to offer visitors besides its gorgeous, endless beach? Read on to find out more.
The beaches of La Cala de Mijas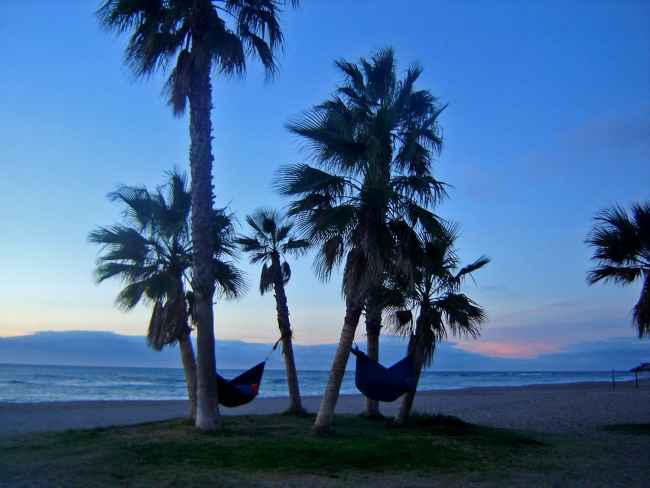 The beaches in La Cala run from the town's main beachfront all the way to Cabopino, on the way to Marbella. Besides the well-kept sand of this Blue Flag beach, La Cala offers the wonderful opportunity to stroll on the Boardwalk, a combination of concrete an wooden pathways, running from the El Torreon area of the village all the way to Cabopino, around 6 kms away. The Boardwalk is ideal for walking, jogging and cycling, although cyclists should take note of signs warning them when cycling is banned, to give pedestrians preference.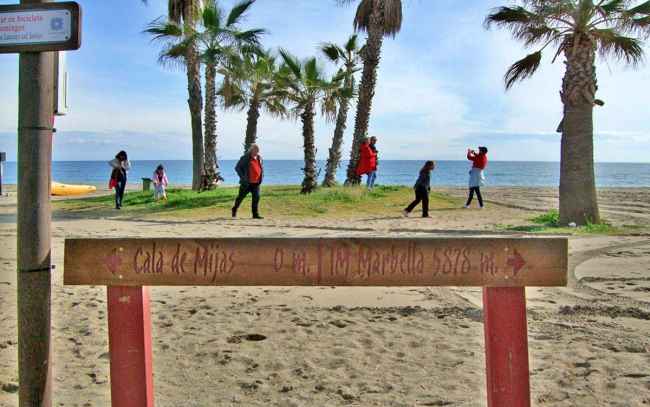 The Boardwalk is dotted with excellent chiringuitos (beach bars and restaurants) all along the way, offering the chance to relax with an ice cold drink or a delicious meal, or the opportunity to rent a sunbed and parasol for the day.
Golf in La Cala de Mijas
Behind the village, several modern residential areas have bloomed, as well as access to excellent golf courses. One of these is La Cala Resort, which offers a 4-star hotel, luxury spa and residential areas, as well as three golf courses, a golf academy and other sports facilities.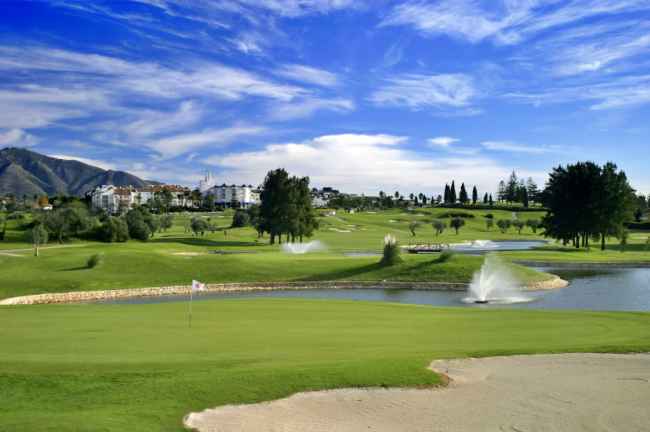 Valle del Golf in Calanova offers the Calanova Golf Club and an 18-hole, par 72 gold course, nestling in a beautiful valley behind the village. Meanwhile, La Noria Golf & Resort offers a 9-hole, par 33 golf course, just a few yards from the beaches of La Cala.
Retail therapy
It should be noted that La Cala is not a shopping destination. While there are several excellent supermarkets, a couple of clothing stores, hardware stores, pharmacies, a newsagent, tobacco shop and liquor shop, major retail therapy is not available here. A number of popular banks have branches in the village and facilities are available to changing currency.
However, Miramar Shopping Centre is a short drive away on the coastal highway, offering every type of shopping opportunity. Going a little further afield, Fuengirola itself offers a full range of shops.
History in La Cala
La Cala is rightfully proud of its history and right on the beachfront stands El Torreon, or Torre de la Bateria, is a watchtower left over from the Moorish occupation of Spain. The tower has been restored and is now a museum. Inside are two floors, the lower at the ground level and an upper floor. The tower also features a roof terrace offering views across La Cala and the beach.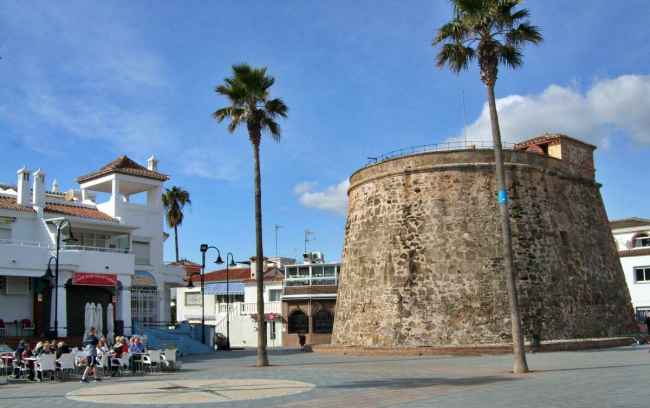 The museum outlines the history of the Moorish occupation of Andalucia and information about the watchtower itself. An entry charge of 1 euro per person allows you to explore and take panoramic images from the roof terrace. The full history of El Torreon can be read here.
Dining in La Cala de Mijas
While the original village is small, La Cala offers a wealth of excellent restaurants and has become a foodie's paradise. Here, visitors can enjoy traditional Spanish cuisine, including fresh fish and seafood, along with Italian, Chinese, Thai, Indian and other international cuisines.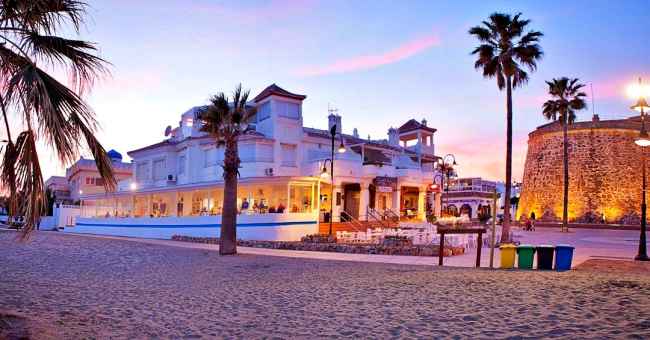 Readers can browse the top restaurants in La Cala on Tripadvisor to find out more information.
Where to stay?
On the outskirts of La Cala, there are a number of excellent resorts. However in the town itself, visitors can choose to stay at the Vik Gran Hotel right on the beach, or the smaller Hotel Carmen in the village itself. A new option will be opening next year when The Orange House opens its new boutique hotel with a rooftop bar offering views over the mountains and the sea.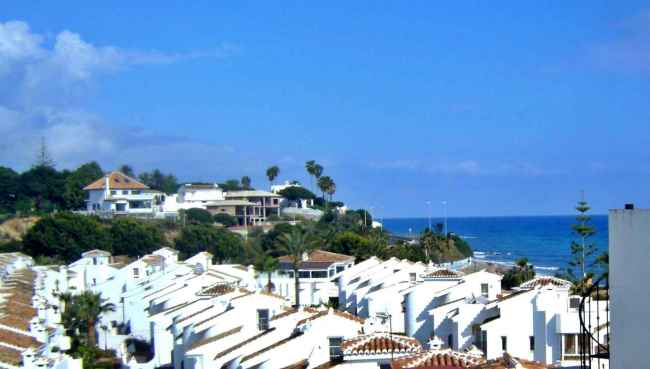 A variety of holiday rental villas and apartments is also available for those who wish to be a little more independent.
Take time out to visit charming La Cala de Mijas on your next Costa del Sol holiday. The friendliness of the locals and the excellent facilities will be much appreciated.