Travelling to Pollensa, Spain with kids
Return to Travel Articles - Pollensa Hotels

Pollensa, Spain is a beautiful destination for families. As a kid-friendly travel hot spot, this small town on the island of Mallorca rests at the foot of a majestic mountain. This hilly city offers many opportunities for children and parents to bond.

The market is a perfect Sunday afternoon pit stop. This is a great opportunity to enjoy lunch and teach children about local culture. The market is held in Pollensa's main town square.

One way to get the kids tired for bed is to visit one of the hilly areas. In fact, the 365 steps leading to El Calvario are just perfect. While the way uphill is tiring, the view is quite rewarding for everybody.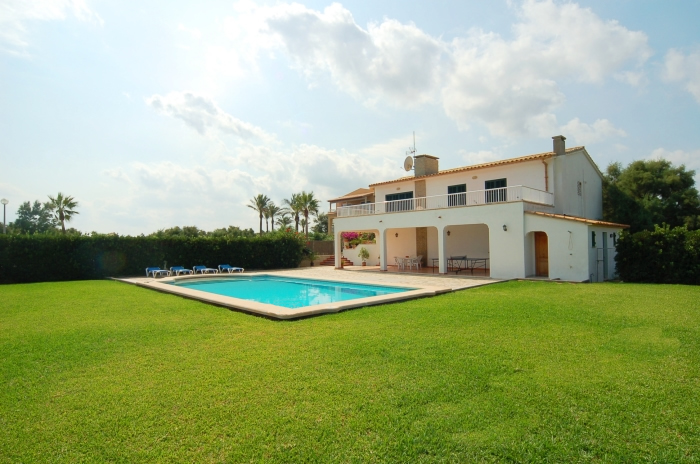 It is a great idea to rent a luxury villa when you are traveling with a child. European villas are great because they are large, providing ample space for children to roam. These family-friendly accommodations are perfect in contrast to cold, impersonal hotel rooms. Sometimes it's possible possible to hire adjacent villas if you're travelling in groups of more than one family.
Older children will love the beauty of many of the town's oldest buildings. These include the Convent de Sant Domingo, built in the late 1500s. The Puig de Maria is also a beautiful Gothic building, once a monastery.
Plenty of physical activities make Pollensa a great family vacation spot. In addition to visiting local historical sites, bicycle rentals are available all over the city. Calle Sant Domingo offers a wonderful playground for children visiting with their families. If you are looking for something more exciting, the entire family can learn to ride horses at one of the local ranches.
Families should be sure to spend the day relaxing on the beach or doing safe water sports. Swimming is a common tourist activity, especially in the hot summer months.
Pollensa is full of family-friendly foods. Kids will love the many dessert shops and bakeries throughout town, in addition to the welcoming restaurants serving breakfast, lunch and dinner.
The town of Pollensa is a traditional destination. It is a great place to visit and locals will tell you that it is an excellent place to call home as well. It is simply a wonderful place to explore.