Cataluña, Spain Travel & Accommodation Guide - Costa Dorada / Daurada
Hotels & Resorts on the Costa Dorada, Spain - Calafell, Cambrils & Coma-Ruga:
Costa Dorada Hotels by Location:

Costa Dorada - Calafell - Cambrils - Coma-Ruga - L'Ampolla -

Salou - Sitges - Tarragona - Vilaseca

The Costa Daurada (English: Golden Coast or Coast of Gold, Spanish: Costa dorada) is a 216 kilometers long coastline located on the coast of Catalonia, Spain, in the comarques of Baix Penedès, Tarragonès, Baix Camp and Baix Ebre. It is an important tourism area.
Buy at AllPosters.com
The origin of the Daurada (Golden) epithet is the colour of the extensive beaches which are the main attraction for tourists. The sand itself is a product of the erosion of the hinterland due to deforestation in the middle ages and later. Infrequent flash floods continue to provide fluvial material, some of which continues to nourish the beaches aided by the Northeast to Southwest current which flows along the coast. There is minimal tide in this part of the Mediterranean Sea, so beaches are generally stable. Considerable effort is made to maintain the cleanliness of these beaches, and to provide policing and infrastructure for the users.


Many European "Blue Flags" are awarded annually to the Costa Daurada beaches. Most of the Costa Daurada towns have their own beaches which are enjoyed by locals all year round, and by visitors in the season from May to October. The town of Coma-Ruga has one of the most extensive and under utilized beaches. The town of Salou claims to be the capital of the Costa Daurada, having an infrastructure well developed to support tourism. Its population varies from 15.000 in Winter to in excess of 250.000 in Summer.

Fishing, based mainly in the attractive towns of Tarragona and Cambrils, continues to be an important activity and both these places have excellent fish restaurants where local and regional dishes can be tried.

Towards the Southwest the coast becomes rockier, and the towns smaller, but they have unique charm and are worth visiting and investigating individually - Amettla de Mar and l'Ampolla being two of note. The southern limit of the Region is marked by The Delta of the Ebro river another feature of the extensive erosion of the hinterland, and a surprisingly young feature in geological terms being only some 600 years old over most of its area. It is a marvelous bird sanctuary and a very active agricultural region.

Five Things To Do In Costa Dorada
Popularly called the "Golden Coast", Costa Dorada serves as a great Spanish travel destination. This highly magnificent and stunning coast is brimming with exceptional towns, intriguing history and charming beaches.... read more
Costa Dorada has it All
The name says it all; Costa Dorada, which means Golden Coast, and it won't take long to realise this is a more than appropriate title...


| | |
| --- | --- |
| CALAFELL FEATURED HOTELS - COSTA DORADA, SPAIN | |
| | |
| --- | --- |
| Calafell - Located on the top of a hill 1.5 km from the Costa Dorada, the town of Calafell blends the charm of its historic legacy with its seafaring tradition. Visit the medieval castle with its walled enclosure, and the Romanesque church of Santa Creu. Tourist facilities are mainly found in the old fishing neighbourhood, Marina de Calafell, which has restaurants and bars. | |
Search for more Calafell Hotels
Hotel y Apartamentos Solimar, Calafell
Hotel Apartments Solimar is located in the centre of Calafell Playa, on the Costa Dorada, Spain, opposite the beach. Calafell train station is 200 metres away. Housed in a complex dotted with swaying palm trees and green areas, Hotel Apartments Solimar has two swimming pools located next to a sun-terrace with a bar, a sauna, hot tub, and a recreations area. Each morning a complimentary buffet breakfast is available. Solimar Restaurant features a contemporary atmosphere and serves buffet-style Catalan dishes for breakfast, lunch, and dinner. The half-board rate includes breakfast and dinner. A kids' club opens seasonally and features clowns, games, and other activities for children's entertainment. The hotel organises dancing in the bar at night for adults. There are 200 guestrooms situated across the six floors of Hotel Apartments Solimar.
Hotel Kursaal, Calafell
The Hotel Kursaal is located in Calafell, Spain, 1.5 kilometres from Costa Dorada, 30 kilometres from historic Tarragona, and 40 kilometres from the Port Aventura theme park. This modern seafront hotel features wireless Internet access throughout the air-conditioned public areas. Garage parking facilities are also available. The Hotel Kursaal's relaxed restaurant is open for breakfast, lunch and dinner and serves a menu of seafood and fish dishes, alongside an extensive wine list. The terrace bar is open for alfresco dining and drinking during the summer. Guests on the half-board rate plan will not be charged for breakfast and lunch or dinner. Guests on the full-board rate will not be charged for any meals. The 39 air-conditioned guestrooms all feature warm, modern decor and furnishings and extend to balconies.
Le Méridien Ra Beach Hotel & Spa, El Vendrells 1.5 kms from Calafell
Housed in a converted sanatorium dating from the 1920's, the Hotel Ra Beach Thalasso-Spa is a landmark property with an ornate 300-metre façade set on the beachfront, six kilometres from El Vendrell and 25 kilometres from Tarragona. The hotel houses the RA Wellness Thalasso-centre which has three indoor pools filled with iodine-rich seawater and a fully equipped fitness room, and offers a range of beauty treatments including mudtherapy, algotherapy, massage and reflexology. Guests can cool off in the outdoor pool, pamper themselves in the hair salon and enjoy cocktails beneath the vaulted arches of the piano bar, housed in a converted chapel. The Hotel Ra Beach houses a number of dining options: Neit Gastronomic is an intimate, modern restaurant hung with contemporary art and serving a range of international dishes; the poolside grill offers a selection of light meals including barbecue dishes and salads...
End of features - search for more accommodation in Calafell and surrounding areas

| | |
| --- | --- |
| CAMBRILS FEATURED HOTELS - COSTA DORADA, SPAIN | |
| | |
| --- | --- |
| Cambrils - originally a traditional fishing village, now a popular resort with golden sandy beaches and seafood restaurants. Close to the Universal Studios Port Aventura theme park. | |
Search for more Cambrils Hotels
Hotel Diego's, Cambrils
Hotel Diegos is located in Cambrils, Spain. Parque de Sama is two kilometres away, Reus is 10 kilometres away, and Tarragona is 18 kilometres away. The nearest train station is situated 500 metres from the hotel. The modern Hotel Diegos is housed in a four-storey property with partial glass facade. The hotel's multilingual concierge can offer tourist tips and the hotel has a bar and meeting space. Parking is provided on site (surcharge), and room service is available. The Hotel Diegos has an informal, contemporary restaurant serving regional and international dishes. A complimentary buffet breakfast is provided daily. The 27 guestrooms are finished with wooden floors and sleek wood furnishings, and are decorated in a contemporary style.
Hotel Monica, Cambrils
The Monica Hotel is located in Cambrils in the Spanish region of Catalonia on the Costa Dorada, within 100 metres of the harbour and beach and 19 kilometres from the Port Aventura theme park. This modern hotel is situated in landscaped gardens with an outdoor and children's pool. Hotel Monica also features a hot tub, sauna, fitness equipment and massage services, and multilingual staff at the front desk can offer help 24 hours a day. Public areas are air-conditioned and there is an underground car park, an elevator and babysitting services available. The Monica Hotel's offers a half-board room rate including complimentary buffet breakfast and dinner. The onsite restaurant has views of the garden and serves international fare buffet style. Table service is also offered for lunch and dinner, and the wood-panelled hotel bar serves drinks and snacks. There is also a poolside bar. There is a kids' club and playground on site, while nearby activities include bike hire, boating, scooter rentals, water sports and tennis.
Pueblo Eldorado Playa, Cambrils
Pueblo Eldorado Playa is a modern, beachfront resort hotel, set two kilometres from Cambrils fishing village, on the Costa Dorada. The hotel is well placed for exploring the surrounding area; it is only 2 kilometres from picturesque Cambrils, while further afield is Tarragona, 22 kilometres away. At mealtimes, guests can choose between four restaurants and enjoy a pre- or post-dinner drink at the hotel bar. Guests can relax by the pool, sip a drink by the pool bar, and join lessons in golf, tennis, windsurfing, sailing, water skiing and horse riding, plus complimentary classes in gymnastics, aerobics, spinning and beach volleyball. There is also a hair salon and a spa with a sauna, hot tub, Turkish bath and indoor pool, and treatments such as facials and massage.
Tryp Port Cambrils, Cambrils
This hotel of new construction is located right in the city center of Cambrils, only 300 m distance from the beach and the Marina. The famous theme park "Universal Studios - Port Aventura" is only 3 km distance from the hotel and Salou 3 Km. Reus Airport is 6 km away. The hotel has 152 standard rooms with terrace, 4 Junior Suite, 2 rooms with facilities for the handicapped, 20 connecting rooms. All rooms have Satellite TV, air conditioning, heating, telephone with external port modem connecting by the desk, minibar, safe deposit box, hairdryer, magnifying mirror, bathroom amenities, terrace. The restaurant offer full buffet breakfast and dinner with show cooking. There is a barbecue with snack and cocktail services in summer season.
End of features - search for more Cambrils and surroundng area hotels

| | |
| --- | --- |
| COMA-RUGA FEATURED HOTELS - COSTA DORADA, SPAIN | |
| | |
| --- | --- |
| Coma-Ruga - one of the few holiday locations in the Mediterranean that conserves the charm of former times: villas, long promenades and an large clear sand beach. It is also the birthplace of the brilliant musician Pau Casals. His former house is now a museum open to the public and there are frequent concerts in the annex auditorium. | |
Search for Coma-Ruga Hotels
Hotel Brisamar, Coma-Ruga
Hotel Brisamar is a beachfront hotel situated on the popular Coma Ruga sands, one kilometre from Sant Salvador, the oldest and largest district of El Vendrell. The hotel welcomes guests at its 24-hour front desk and after enjoying a complimentary breakfast, they can wander on to the beach and have a dip in the warm Mediterranean Sea. The hotel also has television and billiards rooms, a hair salon and a bar serving soft and alcoholic drinks. The large, light restaurant has panoramic sea views and serves hot and cold buffet food with Spanish dishes a speciality. This four-floor hotel features 98 air-conditioned guestrooms decorated in fresh, citrus colours with patterned drapes and blue furniture. All include telephones, televisions and safes and some have terraces with sea views.
Hotel Marvel Coma-Ruga, Coma-Ruga
The Marvel Coma-Ruga Hotel is a five-storey property and features contemporary architecture. It is just 100 metres from the beach in the resort town of Coma Ruga and 26 kilometres from city of Tarragona. There is a kids' club, a children's swimming pool and a playground. Guests can relax by the outdoor pool with a terrace overlooking the sea. Fitness equipment is available, and other amenities include a games room, a lounge bar serving a range of drinks, a 24-hour front desk with multilingual staff, and garage parking for those with cars. Restaurant Coma-Ruga serves international food buffet style in a contemporary setting. This four-floor hotel features 98 air-conditioned guestrooms decorated in fresh, citrus colours with patterned drapes and blue furniture. All include telephones, televisions and safes and some have terraces with sea views.
Hotel Natura Park. Coma-Ruga
The Natura Park is a modern resort property set on the Costa Dorada in Coma-Ruga, 100 metres from the beach and 40 kilometres from Port Aventura theme park. Reus Airport (REU) is 40 kilometres away, an approximate driving time of 45 minutes. Refreshments are available from the poolside bar, and there is also a lounge bar in the lobby and live dance shows in the evening. Parking is available nearby for 6.50 EUR per day. All prices are subject to change. Natura Park has a buffet-style restaurant. Natura Park offers 220 guestrooms located on four floors, all of which extend to balconies and have light decor, tiled floors and simple modern furnishings, and include cable televisions, safes (surcharge) and telephones.
End of features - search for more accommodation options in Coma-Ruga and surrounding areas

Continue browsing Costa Dorada hotels


Five Things To Do In Costa Dorada by Andrew Gibson
Costa Dorada Hotels -
top
- Costa Dorada Self-Catering Accommodation
Popularly called the "Golden Coast", Costa Dorada serves as a great Spanish travel destination. This highly magnificent and stunning coast is brimming with exceptional towns, intriguing history and charming beaches.
Apart from enjoying great nightlife at this travel destination, tourists can even take pleasure in the secluded highways and eco-treasures. The Universal Studios Port Aventura is a great theme park featured with set of restaurants, entertainment, shops and rides.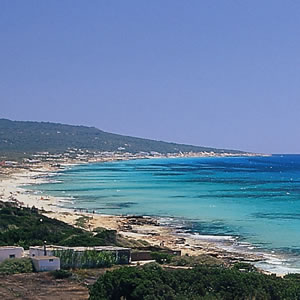 To enjoy more with your family and friends, you can head towards La Pineda, the home to a brilliant water park. Costa Dorada has been popular for attracting people from different walks of life to spend quality vacation time. Spain rentals are very popular in the Costa Dorada region.
The first thing to do in Costa Dorada is to try the romesco sauce from Tarragona, which is a great blend of simmered hazelnuts, toasted almonds and red peppers. Even the restaurants in Costa Dorada are innumerable as the place is considered to be a favorite paradise of flavors and tastes.
The La Teula in old city serves as an excellent spot to enjoy some snacks and other sumptuous dishes. Even visiting and tasting the cuisines served by El Caseron is a great option as it offers food with a home cooked taste. So, if you are a real food lover, it is a wise choice to visit this travel destination and satiate all your tastes and food cravings.
The second thing to do in Costa Dorada is to take pleasure in its magnificent beaches. Popular for its wonderful beaches and shades of fine sand, Costa Dorada is a great place to be with family and friends. The primary beach, Tarragona is a wonderful spot to enjoy playing and swimming in the crystal clear water. The other famous beaches of Costa Dorada that are a true must visit include the l'Arrabassada and Llarga.
The third thing to do while vacationing in Costa Dorada is to take complete pleasure in its vibrant and lively nightlife. The Tarragona nightlife starts at about 9pm, with Pau de Protectorat, filled with nightclubs and bars along with the nightlife holidaymakers preparing themselves to have unforgettable nights.
Whether the tourists are looking forward to have a calm night time or desire to party till late hours, there is exceptional nightlife opportunities for people of all ages and interests.
The fourth thing to do in Costa Dorada is to visit its tourist attractions and sights. The Amphitheatre Roma, a place where men fight with wild bulls. Visiting Museum National Archeologic is another great option in order to take pleasure in ancient utensils added in the museum a well as reviving the past with beautiful mosaics and statues. Other places to visit in Costa Dorada are Cathdral, Joan d'Arago tomb and Pont Del Diable.
The last thing to do is to enjoy the sport of golf. The sunny and warm weather of Costa Dorada is simply amazing along with its latest equipment so that the serious as well as the beginner golfers can have the best of times.
The diversity of the Costa Dorada region, make it a very popular choice for a self catering holiday. Self catering accommodation gives the family the space and freedom to explore this beautiful region of Spain at their leisure.
Costa Dorada Hotels - Costa Dorada Self-Catering Accommodation