Costa Dorada has it All
Return to Travel Articles - Costa Dorada Hotels

The name says it all; Costa Dorada, which means Golden Coast, and it won't take long to realise this is a more than appropriate title. This stretch of coastline, to the southwest of Barcelona, has been transformed over recent decades with the development of some of the most popular tourist resorts in the whole of Spain, and with 100 miles of stunning scenery and golden beaches its popularity comes as no surprise.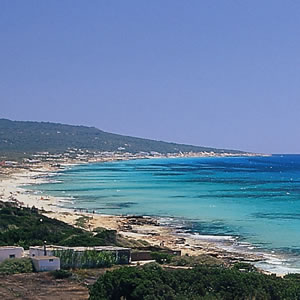 Costa Dorada has it all:
Resorts

The largest resorts in the region are Salou, Cambrils and La Pineda. Salou may not be to everyone's taste, but its popularity continues, and it offers all the amenities and entertainment that many people want for their summer holiday. With the typical Spanish sun, sea and sand, topped with family friendly beaches, theme parks, and exciting nightlife, these resorts cater for everyone.

Accommodation

As you can imagine with such expansive resorts, and numerous towns, in close proximity to the region's airports there are all different types of accommodation in Costa Dorada, covering all budgets and preferences; from all inclusive hotels to country villas, from budget to luxury, whatever you are looking for, Costa Dorada provides.

Culture

The major resorts are just the tip of the iceberg when it comes to Costa Dorada; less overpowering towns and villages adorn the coastline and offer a true taste of Spanish life. Quaint villages, such as L'Ametlla de Mar and L'Ampolla, are certainly worth exploring, and are a must for seafood lovers, with fresh produce readily available in beachside cafes and restaurants. To uncover the history of this beautiful region head to Tarragona; home to a Gothic cathedral and numerous Roman ruins. Tarragona is also well worth attending at night too, with a lively atmosphere and a chance to experience some traditional bars and salsa clubs.

Nightlife

Salou is without doubt the epicentre for bars and nightclubs, and offers great value for money, but again the brash neon-lit bars and clubs may not be for us all. Sitges is the hotspot for the locals at weekends, and hosts a number of festivals, and as mentioned previously Tarragona has a more authentically Spanish atmosphere.
This stunning part of Spain is the perfect destination for a summer getaway, catering for all types of people. The best advice I can offer is to head out and explore, escape the resorts and discover the true beauty of the region; unspoilt beaches, go trekking in the Sierra de Prades, sample the locally produced wines and lose yourself in the Spanish way of life.