Malaga is more than just an airport on a Costa del Sol holiday
Return to Travel Articles
Some believe the Costa del Sol is endless beach resorts lined with concrete apartment blocks. Yes, they think they the coast is great for a fun beach holiday, but there is so much more to this area of Andalucia, Spain. The capital of the Costa del Sol is Malaga, a city filled with history, art, museums, restaurants and more. Instead of just getting off the plane in Malaga, visitors should spend more time here – or even plan a full holiday in this lovely city.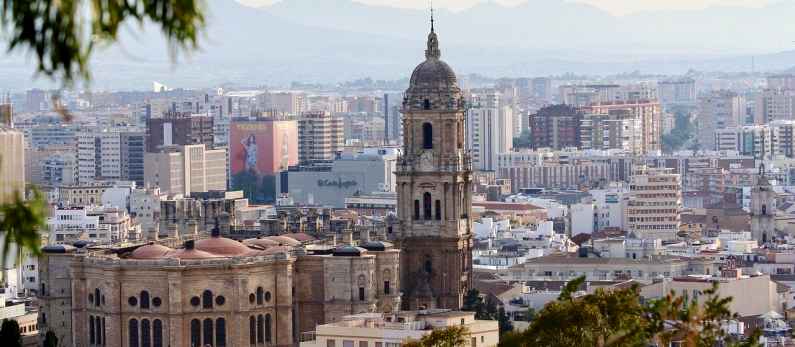 Malaga – capital of the Costa del Sol
Malaga is an exciting city, spread over two distinct areas – on one side, modern department stores and apartments rule. However, on the other is the historic quarter of the city. This area is brimming with fascinating architecture, Roman and Moorish ruins and museums. Pablo Picasso's birthplace also offers a museum to his art, along with around half a dozen new art galleries dotted around in a new art district dubbed Soho.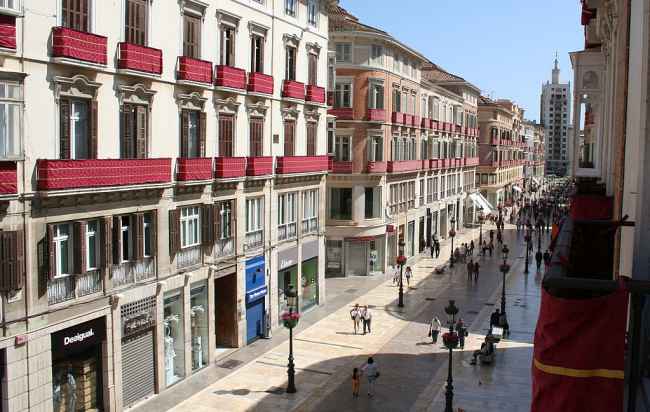 Image of Calle de Larios, Malaga by Mahr, Wikimedia Commons
Strolling on the pedestrian only Calle de Larios (full name File:Calle Marqués de Larios), through the city center, offers famous brand-name fashion all along the way to the Plaza de la Constitucion, with its café terraces. Malaga has endless restaurants, cafés and tapas bars to choose from in all areas of the city. Visitors can experiment with local fish cuisine or enjoy virtually all types of international dishes. The city challenges many greats in the south of mainland Spain, including Seville, Granada, Cordoba and more.
Malaga flaunts its history
Malaga is proud of its historic past, which can clearly be seen in a renovated Roman amphitheatre in the historic district. What makes this piece of history even more fascinating is the Moorish fortress that stands on the hill about the amphitheatre. Known as the Alcazaba, visitors can explore the fortress as they head up high onto the hillside, with beautiful views of Malaga and the coastline all around. Even better, right at the top, they can explore Gibralfaro Castle, another Moorish construction that stands overlooking the city.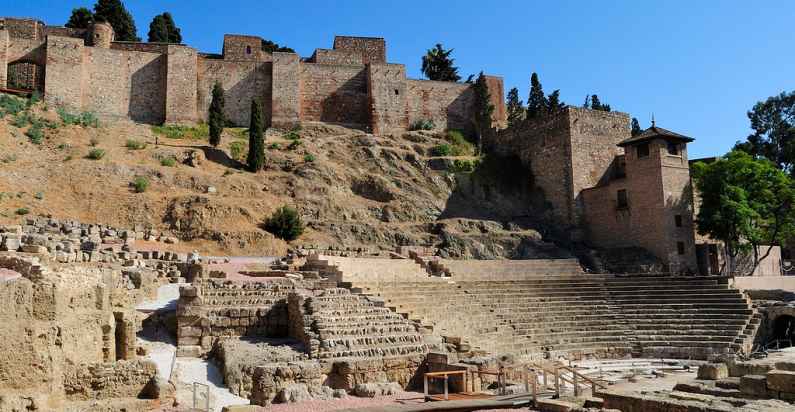 Photo of the Alcazaba and Roman Amphitheatre in Malaga by Maksym Abramov/Wikimedia Commons
The beautiful Cathedral of Malaga stands in the streets of the historic district and is well worth a visit. Just around the corner is the Picasso Art Gallery and a short walk away, visitors can explore the house where the famous artist was born.
Malaga is entertaining
Besides the many restaurants and dining venues, Malaga lays on entertainment in the form of cinemas and theatre. Of particular note is the Teatro Cervantes, where Hollywood actor, Antonio Banderas is known to have trod the boards. Of interest to note, like Picasso, Banderas was also born in Malaga and lives here most of the time. However, there is a variety of other theatres, including Teatro del Soho, in the art district mentioned earlier, along with Teatro Echegaray, Creamas Teatro and La Cochera Cabaret.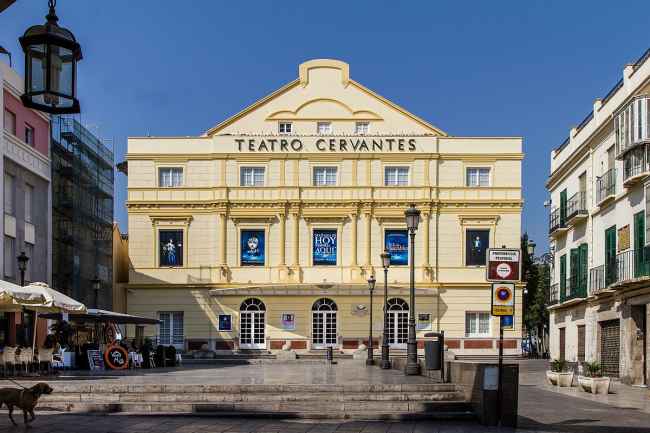 Photo Teatro Cervantes by rey perezoso/Wikimedia Commons
Museums abound in the city and are not confined to just local history. Among the more unusual museums are the Museo Automovilistico y Da La Moda (Museum of Automobiles and Fashion), where renovated classic cars and fashion from many eras can be seen.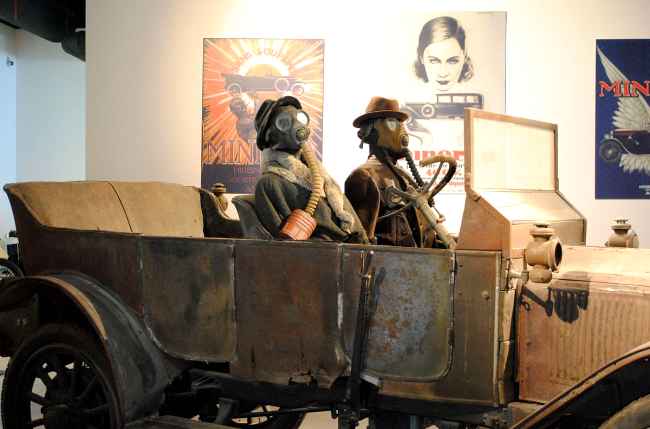 Photo by Marta Malina Moraczewska/Wikimedia Commons
A colourful display can be seen at the Museo del Vidrio y Cristal de Malaga – a museum dedicated to glass and crystal of every kind. Those with a love of music will appreciate the Museo Interactivo de la Musica Malaga – an interactive music museum where visitors can experiment with various musical instruments.
Take time out in Malaga on your next visit to the Costa del Sol in southern Spain, take in the sights and enjoy the food. There are so many attractions, you will find yourself returning over and over again.
.